Summary:
We're excited to offer a new event site for this month's beginner's clinic and sprint events. In coordination with City of Phoenix park rangers, we'd like to welcome you to our events at the Piedras Grandes picnic area in South Mountain Park. This new area for our club contains navigation challenges through a large variety of desert terrains including mountain peaks, dry washes, rocky outcrops, etc. We hope you'll take the time to join us to practice your navigation skills on our new map and event site.
NOTE 1: Maps for the beginner's clinic and sprint events are limited. In order to ensure yourself a map, we strongly suggest you preregister for the event(s) you would like to do.
Click

here to pre-register.
Directions to the South Mountain Piedras Grandes picnic area are found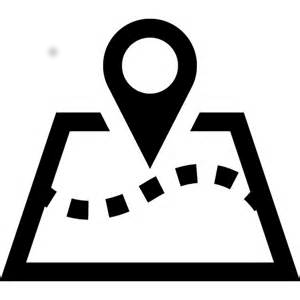 here .
Parental Consent:
Parental Consent Now Required (Click here for more information)
All participants under age 18 are now required to have a signed parental consent form on file with the club. You can complete the form before the event and either scan it and send it to us by e-mail or bring it with you to the event.

Schedule:
08:30 AM
Check-in/Registration Starts: Beginner's Clinic and Sprint Events
Location: South Mountain Piedras Grandes Picnic Area
Includes training + practice on a beginner's course
09:00 AM
Beginner's Training Begins
Sprint Courses Open
10:30 AM
Beginner's Training Complete
12:00 PM
Last Time to Start a Sprint Course
1:00 PM
Sprint Courses Close
Details:
Note: All events at South Mountain are free!
Beginning Orienteering Training
The Beginner's Training is a hands-on course teaching basic concepts used for land navigation and the sport of orienteering. Participants learn techniques to navigate using only a map and compass (No GPS!) and practice the techniques outdoors on orienteering courses located in the Piedras Grandes picnic area.


We're very excited to team up with the City of Phoenix Parks and Recreation Department for this event. The training is planned for Saturday, March 4, 2017 starting at 09:00 at the South Mountain Piedras Grandes event site. Along with City of Phoenix Park Rangers, we'll introduce participants to concepts of navigation using only a map and compass. We'll then apply the concepts to navigate through a beginner's course shown on a map similar to ones we use at our orienteering events.


The Beginning Orienteering training is open to participants of all ages and at all levels of skill and fitness. Our goal is to teach some of the basic navigation concepts that you can then use to participate in future orienteering events. If you're looking for a fun new and different way to enjoy the outdoors, please consider signing up for our class.


Course Content
Students will walk up to four kilometers, with day packs, learning and practicing land navigation techniques used for orienteering. The field training covers compass use, interpreting topographical maps, and several methods of getting from point to point using only a map and compass.


We will provide participants with a) a topographical map of the class area, b) course materials, and c) several hours of orienteering instruction. We know you will be so excited about what you learn that you will join us for one of our many orienteering events. (See Event Schedule)
Sprint Events
In addition to the beginner's training, we'll also offer two sprint courses. The sprint events are open to everyone, including beginner's. Don't worry, we intentionally set the sprint events to make the navigation easier.
Equipment
It is best if students can provide their own compass. The suggested model is a Silva Ranger 15 CL 360-degree compass. Another model may be used if it has a baseplate, a mirrored lid with a site and a mechanical declination scale adjustment. We will provide compasses for those who do not have their own.
Cost
The Beginning Orienteering and the Sprint Courses are free!
What to bring:
Whistle
Participants at orienteering events are required to carry a whistle. Since orienteering involves navigating off-trail, participants can sometimes travel to areas that are rarely visited by other users of the area. The whistle is a safety precaution which allows orienteering participants to signal their presence to others in case of an emergency.
Compass
We prefer participants to bring their own compass. This will allow them to learn techniques during the training, then practice the techniques further at home. We will provide compasses to those who are not able to bring their own.
Sun screen.
The training will continue past 10:00 AM. Even in December, the sun could already be high enough to be an issue. Even though we are starting fairly early in the morning, we suggest you apply sunscreen to avoid burning.
Water
There will be water at the start/finish . However, as we could be out in the field for up to three hours, you may also want to bring your own water bottles or a camelback.
Sturdy hiking shoes and
Long pants
The training will involve hiking off trail, sometimes in areas with thick brush and different types of cactus.
Directions
Follow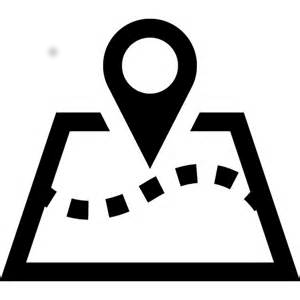 this link for directions to the South Mountain Piedras Grandes picnic area.