Introduction
The Greater Phoenix Orienteering Club is hosting a day of orienteering fun on Sunday, March 5, 2017. To ensure everyone is sufficiently entertained, we're offering a 2-hour Score-O at our Needle Vista event site north-east of Apache Junction. This event will include an expanded area that our club has not previously used. Further details are found below. We hope you'll consider joining us for a great day of navigation fun.
The terrain includes deep washes, rocky hills, and fairly thick desert vegetation. While you'll be able to run in some areas of the map, there are many varieties of cactus to avoid. We strongly recommend you wear your favorite type of leg protection. Water is available at the timer's table and you'll find at least one water stop on the course. You should also plan to bring a water bottle or camelback to carry with you.
People of all skill levels are encouraged to participate. A free beginner's clinic will be available for new participants and those needing a refresher. You may start anytime after the course opens at 9:00 am until 11:00 am. Everyone, competitors and recreational participants alike, must be off the course and checked into the timer's table by 1:00 pm when the course closes.
NOTE: We ask that you pre-register for this event. We will print some extra maps. However, we can't guarantee that we'll have maps for those who come to participate without pre-registering. You can guarantee yourself a map by pre-registering using the link

here .
Parental Consent:
Parental Consent Now Required (Click here for more information)
All participants under age 18 are now required to have a signed parental consent form on file with the club. You can complete the form before the event and either scan it and send it to us by e-mail or bring it with you to the event.

Schedule
| | |
| --- | --- |
| Check-in/Registration Begins | 08:30 |
| Course Opens | 09:00 |
| Beginner's Clinic | 09:00 |
| Last time to start the course | 11:00 |
| Course Closes | 13:00 (1:00 PM) |
Costs (member/non-member):
| | |
| --- | --- |
| Individual | $5/$10 |
| Family/team rate | $8/$15 |
What to bring:
Whistle
Mandatory for all.
Available for purchase for $1.00.
Compass
Available for rent for $1.00.
Water bottles.
There will be some water on the course. However, you are strongly encouraged to bring your own water bottles or a camelback.
Sunscreen
There will be little or no shade on the course.
Sturdy hiking shoes and long pants
Recommended. You may encounter a variety of cactus, cat claw, and loose terrain.
Directions
Follow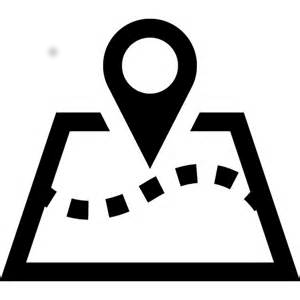 this link for directions to the Needle Vista Event Site.