Pre-Registration
Limited maps are available. Save registration time and guarantee yourself a map by pre-registering.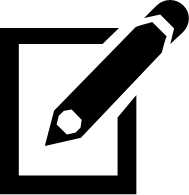 Pre-register here .
Introduction:
Please join the Greater Phoenix Orienteering Club as we offer several "classic" orienteering courses on Sunday, April 9, 2017 at our Coon Bluff/Phon D Sutton event site. In classic courses, participants all travel to the same destinations in the same order. Results are based on the amount of time each participant takes to travel through the course. Additional information concerning our "classic" events can be found here.
We will offer three Classic-O courses at our Phon D Sutton event site - White, Brown and Green. The courses are fairly short, so runners have the option of taking it easy, or putting in a full day by running two courses. In addition, in this part of Coon Bluff, the views are especially nice. Race Headquarters will be the Phon D Sutton parking lot, which is spacious and has facilities. Get there early and see the Salt River horses!
There will be water placed on the courses. At the Start/Finish line we will have compasses and whistles for purchase or rent. We gladly welcome beginners. We don't have a separate beginner's training scheduled, but we are always willing to hold an impromptu clinic. Just arrive early so we have time to explain things and send you out on your first Classic-O course.
The terrain at Coon Bluff is hilly and somewhat rugged in spots with loose rocks and sporadic cactus. Springtime in the desert is filled with wildflowers and blossoms on bushes and trees. We hope you'll consider joining us as we again explore the Coon Bluff area.
Schedule:
| | |
| --- | --- |
| Check-In/Registration Begins | 08:30 |
| Courses Open | 09:00 |
| Last time to start a course | 12:00 |
| Courses Close | 13:00 |
| Participants Marked "DNF" for Arrival After This Time | 13:15 |
Cost (GPHXO members/non-members)
| | |
| --- | --- |
| Individual | $5/$10 |
| Family/team rate | $8/$15 |
GPHXO 1 year Membership (Optional)
| | |
| --- | --- |
| Mailed newsletter (individual) | $15 |
| Mailed newsletter (family) | $17 |
| E-Mailed newsletter (individual) | $10 |
| E-Mailed newsletter (family) | $12 |
What to bring:
Whistle
Mandatory for all. Available for purchase for $1
Compass
Mandatory for all. Available for purchase for $1
Sun screen.
There is no shade on the course.
Water
There will be water at the start/finish . We will also have one or two water stations on the course. However, you are strongly encouraged to bring your own water bottles or a camelback.
Sturdy hiking shoes and
Long pants
You will encounter cactus, cat claw, and loose terrain.
Directions to Coon Bluff/Phon D Sutton:
Click here for directions.