Introduction
The Greater Phoenix Orienteering Club is excited to offer orienteering events at another new site in the Phoenix area. On Sunday, April 15, we are presenting classic orienteering courses (point-to-point, Classics) at Bartlett Lake in the Tonto National Forest just north-east of the Phoenix metropolitan area. If you're looking for an opportunity to practice your navigation skills while exploring a new area, we hope you'll join us for a day of orienteering fun.
Please note that because Phoenix in April is starting to get quite warm (90+ degrees), we'll start our Bartlett Lake events at 8:00 AM, earlier than our winter events. The courses will close at 12:00, before the heat of the day makes things too difficult.
Bartlett Lake is a popular reservoir on the Verde River east of Cave Creek, AZ. The area includes high cliffs, deep ravines, and a variety of desert vegetation that will challenge your navigation skills. With the lake providing ample water as well as a higher elevation, the area includes fairly thick desert vegetation, including everyone's favorite, the teddy bear cholla. While the cholla is quite pretty, you'll want to stay clear of this and the many other cactus species present in the area.
Our Bartlett Lake classic events will include three courses: red, orange, and yellow. The red course is the longest and is designed for experienced orienteers looking for a longer endurance event. The orange course includes the same level of navigation difficulties with a less challenging distance. Finally, our yellow course has slightly easier control locations and a shorter distance yet.
Motala: For those of you looking for a full day of endurance fun, the Motala is a three-stage event that includes all three of our classic courses. Participants in the Motala navigate through the three courses in any order. Because of the distances involved, we recommend that participants start the first stage by 8:15 am. The latest time to start the last stage is 10:30 am (red loop), 10:45 am (orange loop), or 11:00 am (yellow loop).
Pre-Registration
Note: One person who pre-registers AND attends the event will win a pair of Inov-8 Debrisocs. You must be present at the event to win.
The Debrisocs were graceously donated by Gale Teschendorf at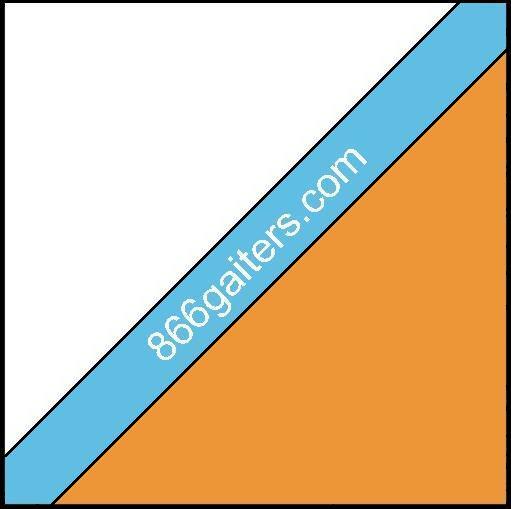 .
In order to promote pre-registration for our events, the Club has implemented a new pricing structure. Participants who pre-register for the event will benefit from our priority pricing. While on-site registration is still available, pricing for on-site registration is more expensive. In addition, we'll print some extra maps for each of our events, but we cannot guarantee a map for those who do not pre-register.
Pre-Registration
Pre-Registration is open until Friday, April 13 at 11:59 PM. After the pre-registration closes, you can still try your luck and register on-site. We will have pre-printed maps for everyone who pre-registers. We cannot guarantee a map for those who register on-site.

Click

here to pre-register.
Parental Consent:
Parental Consent Now Required (Click here for more information)
All participants under age 18 are now required to have a signed parental consent form on file with the club. You can complete the form before the event and either scan it and send it to us by e-mail or bring it with you to the event.

Schedule
Registration Begins
07:30
Courses Open
08:00
Last time to start the courses
Red: 10:30
Orange: 10:45
Yellow: 11:00
Courses Close
12:00
What to bring:
Whistle
Mandatory for all.
Available for purchase for $1.00.
Compass
Available for rent for $1.00.
Water bottles.
There will be some water on the course. However, you are strongly encouraged to bring your own water bottles or a camelback.
Sunscreen
There will be little or no shade on the course.
Sturdy hiking shoes and long pants
Recommended. You may encounter cactus, cat claw, and loose terrain. The area is also filled with teddy bear cholla.
A comb and a pair of pliers
If you do have the misfortune of contacting a teddy bear cholla, a comb is a handy tool to extract the cholla pod from your clothing and/or skin. Pliers are useful to pull cactus spines out of your skin too. You'll want to pay special attention to avoid the many varieties of cactus in the area.