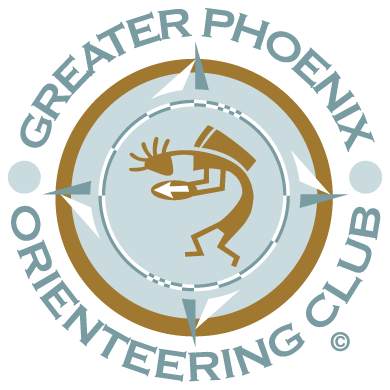 Lowell Observatory
Flagstaff
Saturday, August 11, 2018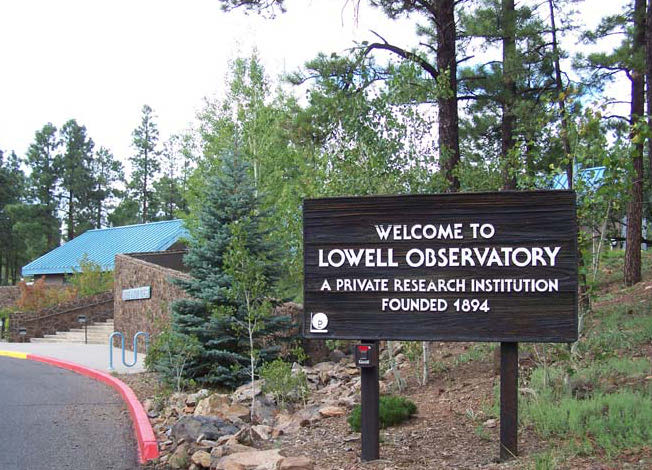 Summary
Schedule
Time
Item
8:30 AM
Check-in and on-site registration begins
9:00 AM
Beginner's clinic begins
9:00 AM - 12:00 PM
Sprint courses open
Participants start any of the three sprint courses when they're ready. There is no specific start time assigned. The last time to start a sprint is 12:00. Those doing the Motala (all three sprints) are advised to start early.
1:00 PM
Sprint courses close
1:10 PM
Those arriving after this time marked as "DNF".
Introduction
We're excited to once again escape the Phoenix heat to practice our navigation skills in the cool forest around Flagstaff. Along with our friends at the Lowell Observatory, just west of downtown, we're offering several orienteering events on Saturday, August 11. The Lowell Observatory is home to a number of buildings and telescopes that are part of a National Historic Landmark. It was here at the Lowell Observatory that Pluto was discovered in 1930. The site continues today as an education facility that welcomes over 80,000 visitors per year. In addition to its scientific value, the site is also home to an open pine forest located within walking distance from downtown Flagstaff.
We've worked hard to update our Lowell Observatory map. We hope you'll take an opportunity to get out of the heat and join us in Flagstaff. We promise you'll enjoy the cool mountain air and the new area to explore.
On Saturday, August 11, 2018, we'll offer the following events:
Beginner's Clinic and shorter practice course
During the clinic, we teach basic navigation concepts that help you navigate through any of our orienteering events. Additional details concerning our beginner's clinic are found here.
Sprint Events
A "sprint" event is a shorter orienteering event that typically includes less-difficult control locations. More information concerning sprint events is found here.
Mini-Motala
Participants in the Motala complete all three Sprint events in the alloted time. Be sure to start early so you can finish all the courses. The last time to start any course is 12:00. Participants must finish by 1:00 PM. You can find more information concerning the Motala here.
SAVE MONEY by

pre-registering for one or more events. Pre-registration closes at 11:59 PM on Thursday night, August 9. Registration fees increase for on-site registration. (Click here to see our fee table.)
---
Saturday Sprint Courses (3) and Mini-Motala
Saturday 11 Aug 2018, 9:00 AM – 1:00 PM at the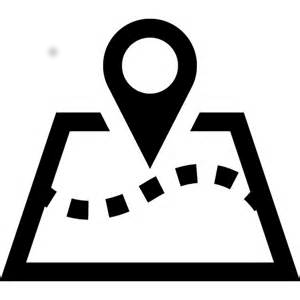 Lowell Observatory Event Site.
We're excited to present three shorter Sprint courses on Saturday. The Sprints are easy to intermediate difficulty, often relying on strong "handrails" (e.g. trails and streams) to make navigation easier. Each of the Sprints will be less than ~3km in length.
The Sprints are classic courses where participants visit the control points in the order shown on the map. All points must be visited to receive a valid score time. All competitors must be back and checked in by 1 PM. Any arrivals back after 1:10 PM will be scored as a "Did Not Finish."
For those of you who need a little more excitement, we're offering a Mini-Motala. A Motala is an event that strings two or more individual events together to make a longer endurance event. Participants in the Motala will run all three sprint courses. We will not only record times for each individual event but we'll also record a combined time for all three events.
Schedule:
Registration/check-in opens at 8:30 AM.
Courses open at 9:00 AM.
Courses close at 1:00 PM.
Event Fees .
Pre-register . Pre-registration deadline Thursday, August 9 at 11:59 PM. Fees increase for on-site registration.
---
Primitive Camping
Besides the numerous hotels and campgrounds in the Flagstaff area, there is limited primitive camping available in designated areas. See the Coconino National Forest website .
Directions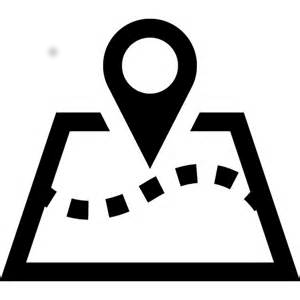 Lowell Observatory event site.
---
Fees