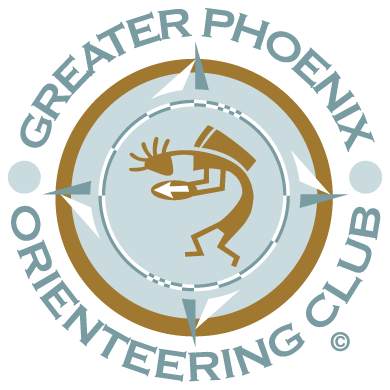 Introduction to Orienteering
Indoor/Outdoor Clinics
(This page provides a general description of the Greater Phoenix Orienteering Club's introduction to orienteering taught in a classroom setting or at an area park. The information here is general and may or may not apply to any specific event. Please see the individual event webpage for details of your specific event.)
Summary:
WHAT
A hands-on class that teaches basic map and compass concepts used for land navigation and the sport of orienteering. The class is given either in a classroom setting or at an area park. Participants learn techniques to navigate using only a map and compass (No GPS!). We'll include some practice involving navigation techniques. We may also include a short course setup specially for beginners. For additional information about orienteering, see the Greater Phoenix Orienteering Club's website at gphxo.org.
WHERE
See the main event page for directions to the event site.
SIGN UP
We strongly suggest that you pre-register so we know how many copies of the training materials we need to print. See the main event page for any special instructions.
COST
Free! We're offering the short classroom training free of charge.
Details:
We're excited to offer beginning orienteering classes in different classroom and park settings in the Phoenix area. Our normal orienteering events are often located a good distance from the center of Phoenix. By contrast, the locations we've chosen for our beginning orienteering classes are closer to many of our homes. We hope you'll take the opportunity to join us as we present one to two hours of instruction for navigating with a map and compass.
The Beginning Orienteering classes are open to participants of all ages and at all levels of skill and fitness. Our goal is to teach some of the basic navigation concepts that you can then use to participate in future orienteering events. If you're looking for a fun new and different way to enjoy the outdoors, please consider coming to one of our classes.
Class Content
Depending on the time allocated for each class and the interest shown for different topics, we'll follow the basic class outline found here. We'll focus primarily on orienting with the map and compass and determining distance, but we'll also include general map reading concepts as time allows.
Equipment
If possible, please bring your own compass to the class. If you don't already have a compass, a suggested model is a Silva Ranger 15 CL 360-degree compass. This model has a baseplate, a mirrored lid with a site, and a mechanical declination scale adjustment. Other compass models are also acceptable. We will provide compasses for those who do not have their own.
Cost
The Beginning Orienteering Classes are free! We will provide course materials including example topographic maps and examples showing map-reading concepts. We know you will be so excited about what you learn that you'll join us for one of our many orienteering events. (see gphxo.org)
What to bring:
Compass
We prefer that participants bring their own compass. This will allow them to learn techniques during the training, then practice the techniques further at home. We will provide compasses to those who are not able to bring their own.
Directions:
See the main event page for directions to the event site.