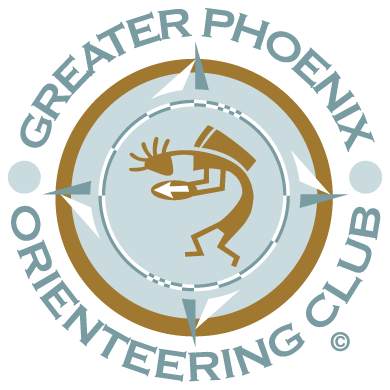 Bomboy Mine
East of Apache Junction
Near the Boyce Thompson Arboretum
Superior, AZ

Google Map Placemark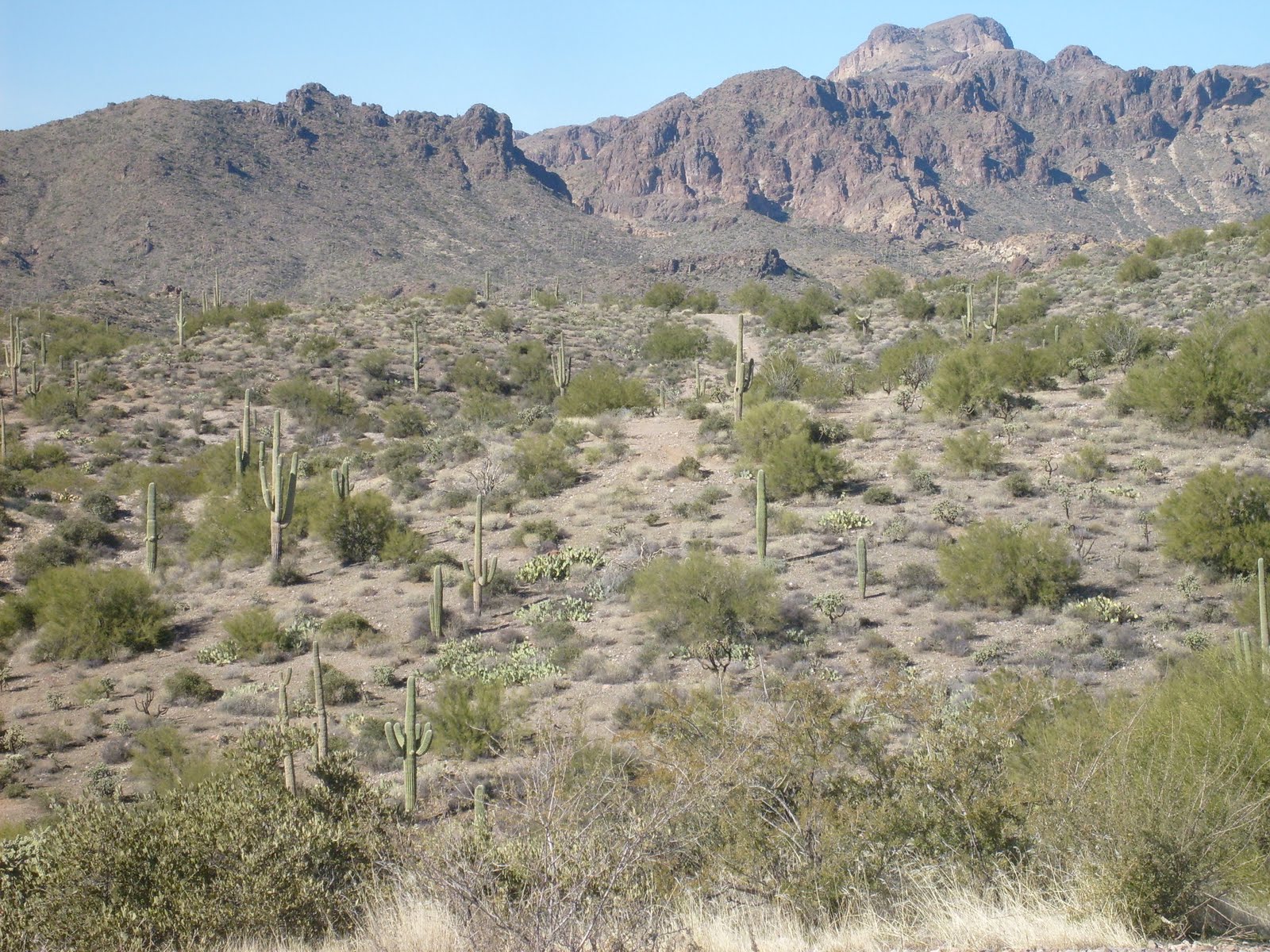 Our Bomboy Mine event site is located approximately 30 miles southeast of Apache Junction, very near the Boyce Thompson Arboretum. The location at the base of the Superstition Mountains is an excellent example of rugged, high-desert terrain. The vegetation is not quite as lush as other areas around the Superstition Mountains, but there are plenty of sharp, spiny plants to keep you on your toes. The views of the mountains in every direction are spectacular. Bomboy Mine is a very picturesque location to practice your orienteering skills.
Directions
To get to the Bomboy Mine event site:
Take the Superstition Freeway (US 60) east through Apache Junction, towards Globe.
About a mile after milepost 222, you will come to the turnoff for the Boyce Thompson Arboretum. Turn left (north) at this point. Do not enter the Arboretum.
Drive on the gravel road for about 100 meters north to an intersection. Turn left (west) onto FR357.
Follow FR357 for approximately 2.3 miles. Approximately 0.2 miles after crossing a wash with two 15-foot high drainage pipes, turn right on FR252.
Follow FR252 0.7 miles to the event site.
Maps
Click on a map below to open an equivalent Google map in a separate window.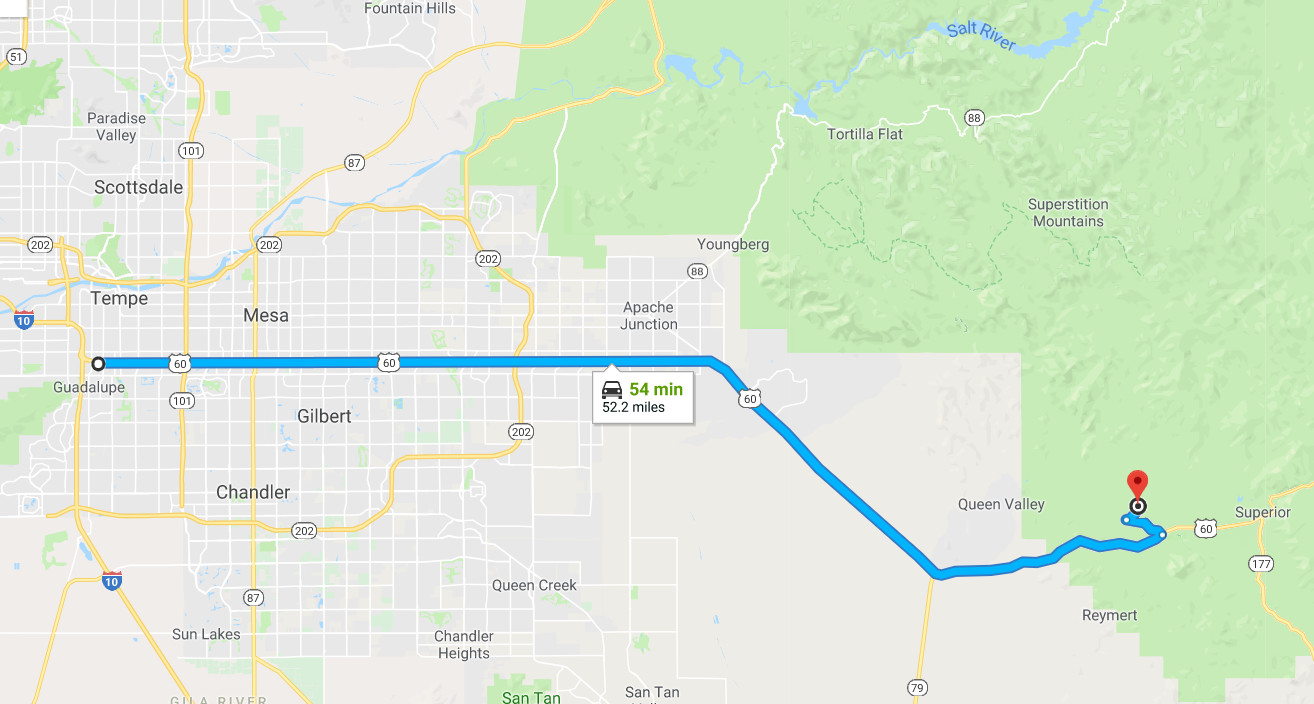 Directions from the I-10/Superstition Intersection to the Bomboy Mine Event Site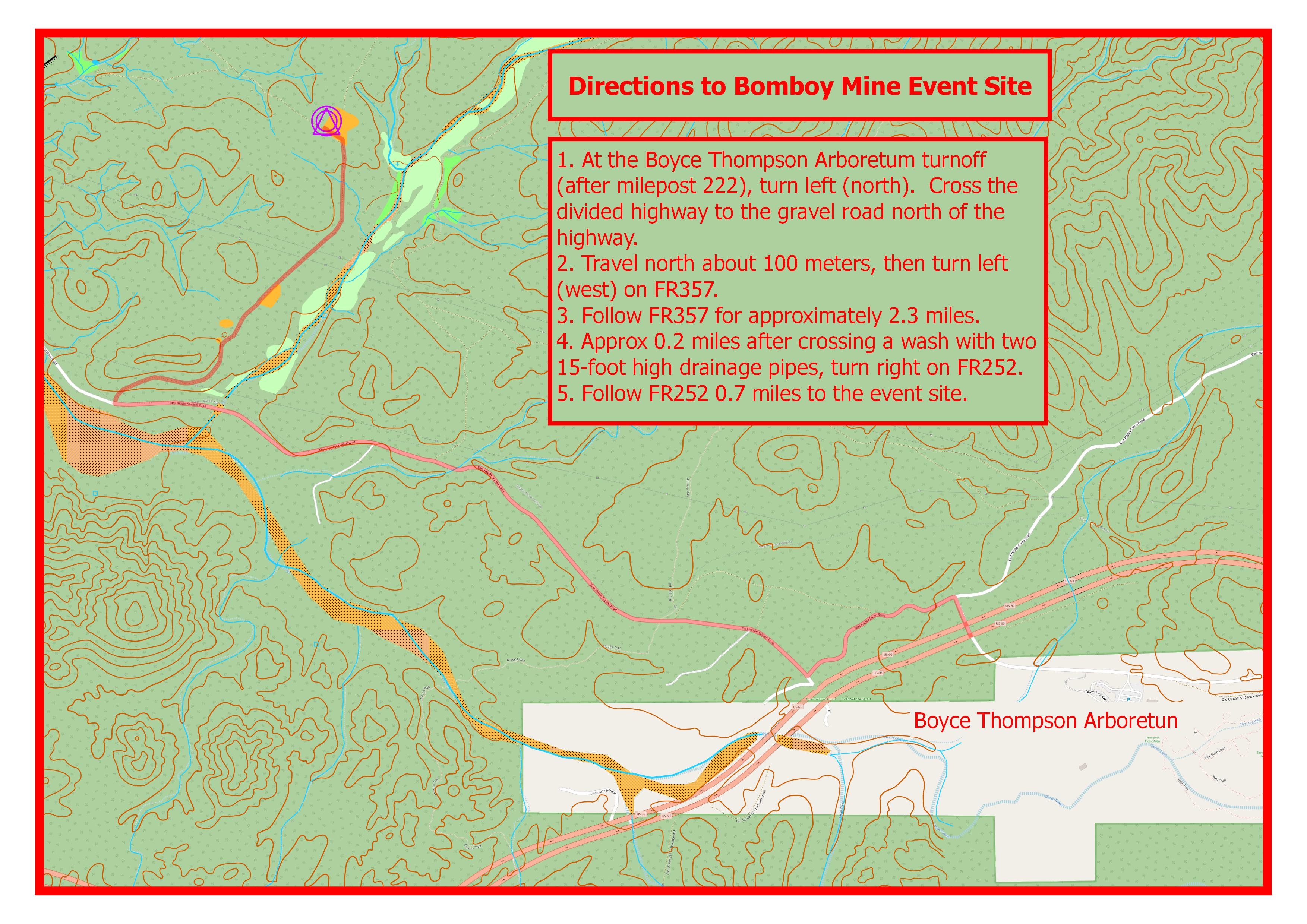 Directions from US 60 on Hewitt Station Road to the Event Site