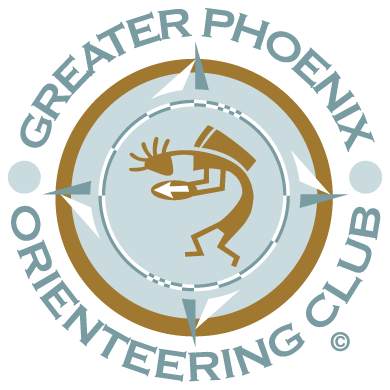 Dead Horse Ranch State Park
Cottonwood, Arizona

Open Street Map Placemark

Safety Plan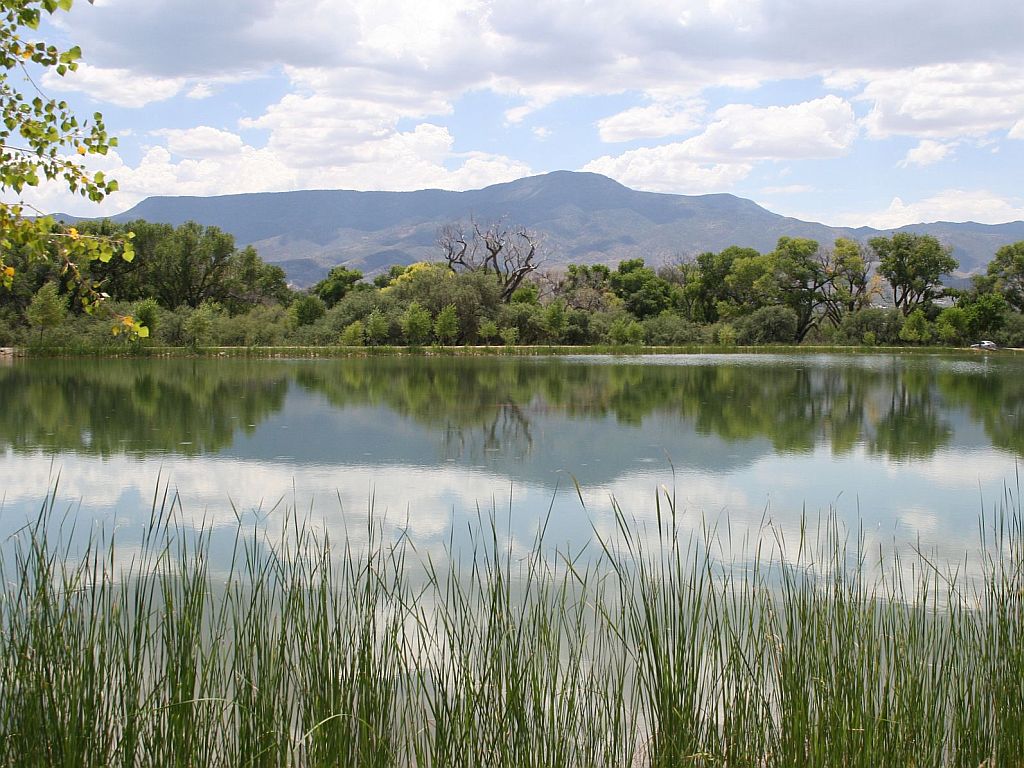 Dead Horse Ranch State Park is located along the banks of the Verde River in Cottonwood, Arizona, 100 miles north of Phoenix, just west of Sedona. The park includes a large amount of RV and camping facilities, modern restrooms, hiking trails, fishing ponds, etc. If you haven't visited Dead Horse Ranch State Park, it's well worth the drive to get out of the Phoenix heat and spend some time in the beautiful Verde Valley.
Note: There is an entrance fee to enter Dead Horse Ranch State Park. (See https://azstateparks.com/dead-horse/ for the current fee.) Parking is also limited. Please carpool to (1) minimize entrance fees and (2) reduce demand for parking spaces.
Directions
To get to Dead Horse Ranch State Park:
Starting from the Loop 101/I-17 Interchange in North Phoenix:

Travel 72 miles north on I-17 to exit 287, the AZ-260 exit.

Follow AZ-260 west for 15.5 miles to Dead Horse Ranch Road in Cottonwood. Once in Cottonwood, follow the signs for Dead Horse Ranch State Park.



Parking
The main event parking is at the north end of Flycatcher Road. There is limited parking in this lot (12 spaces). There are two overflow options:
Overflow parking

Flycatcher horse parking. 6 spots. 400 meter walk to the start/finish.

Owl Road. 50+ spots. 1.5 km walk to the start/finish.



Maps
Click on a map below to open an equivalent Open Street Map map in a separate window.


Phoenix to Cottonwood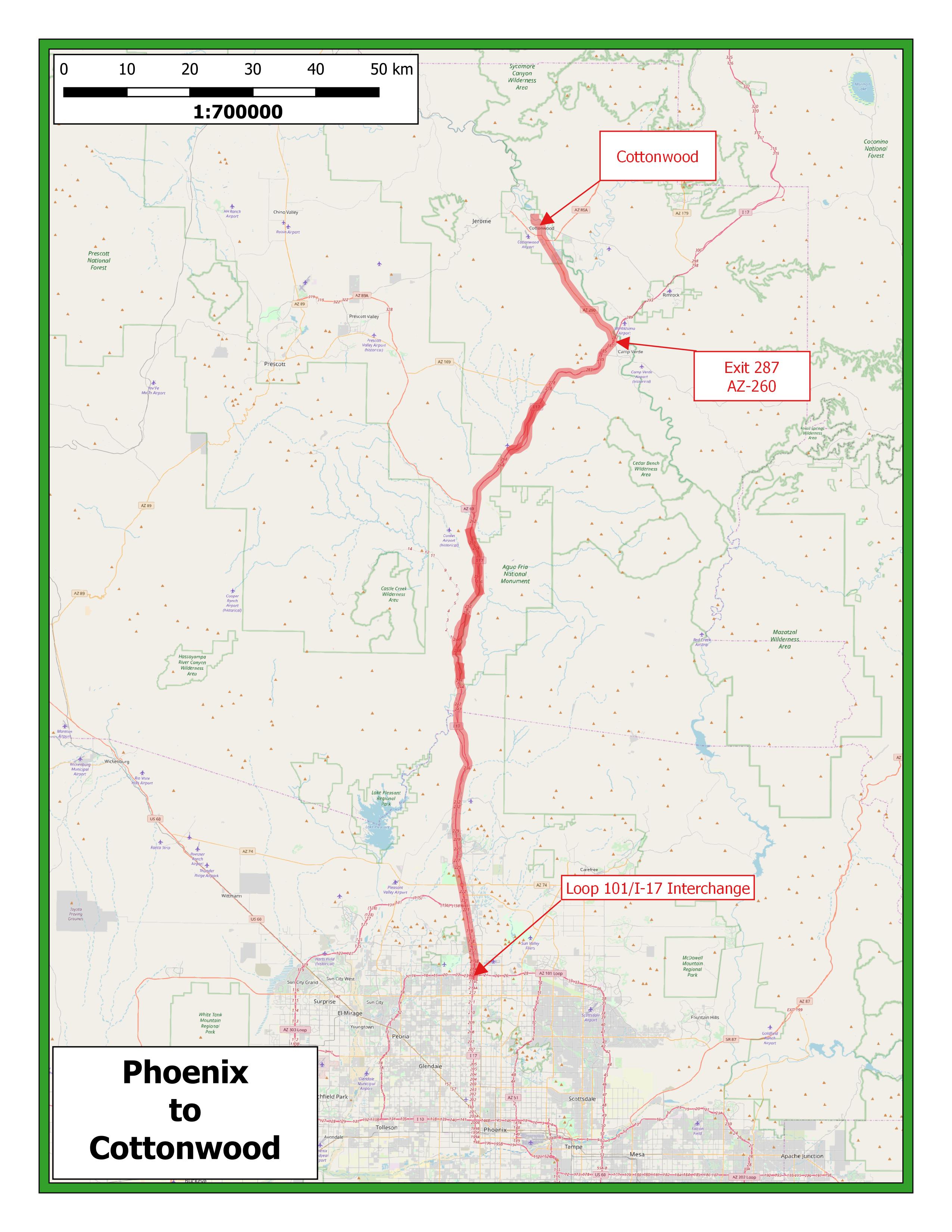 In Cottonwood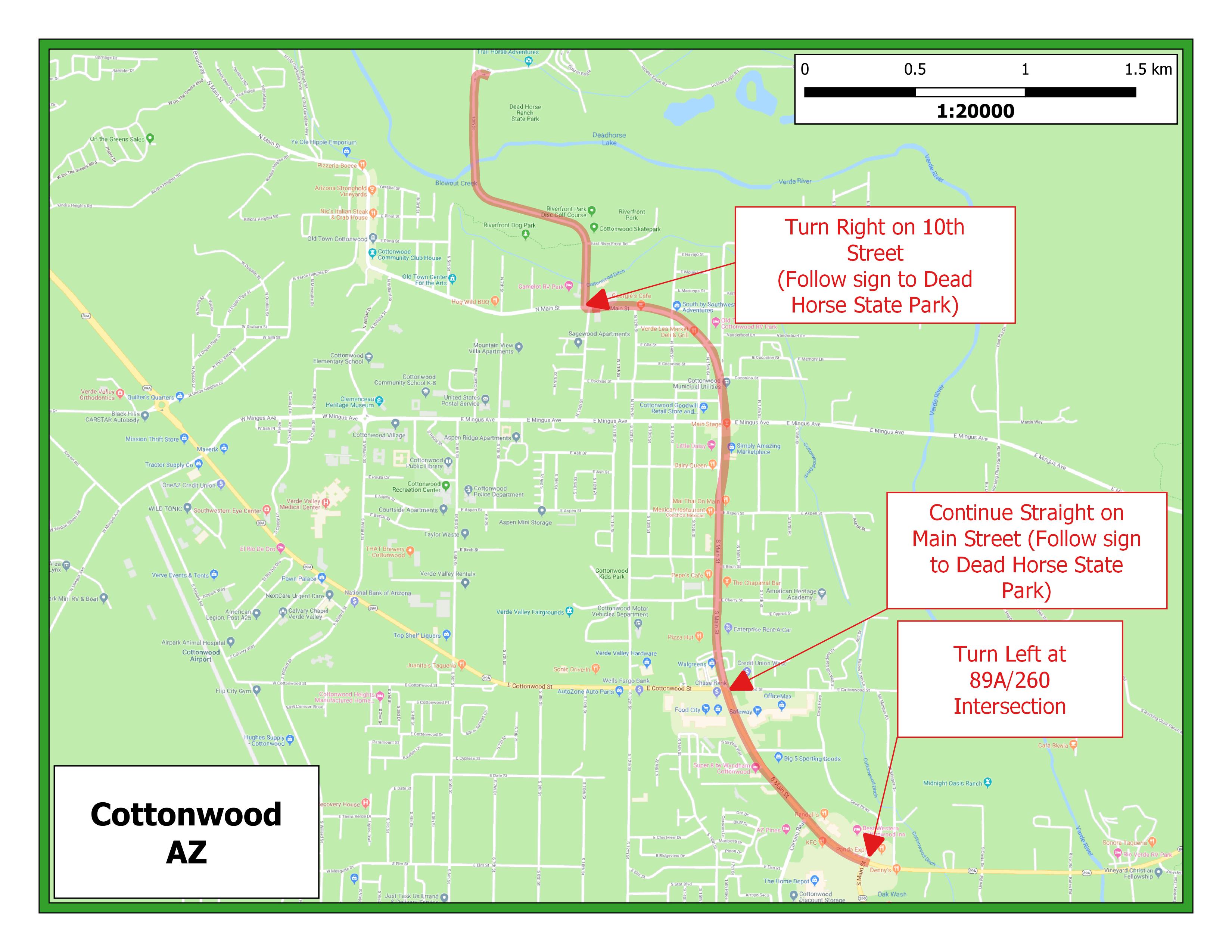 To the Event Start/Finish