The Fort Valley trailhead just north of Flagstaff is the start of a network of trails in Coconino National Forest. Visitors to the trailhead navigate the trails on foot, bike, horseback, and motorcycle. The terrain includes a series of re-entrants in an open pine forest. The terrain is almost all runnable with few clusters of trees and bushes to slow down progress.
Parking at the trailhead itself is limited. However, the trailhead is surrounded by places to park just off the road. Depending on attendance at the event, participants will need to find a suitable parking spot and walk to the start/finish.
Directions from the I-17/I-40 Junction to the Fort Valley Trailhead
To get to the event site:
From the I-17/I-40 Junction
From the intersection of I-17 and I-40, travel north on South Milton Road approximately 2 miles to the turnoff for US 180.

Follow South Milton Road as it travels north, passes under railroad tracks, then takes a hard right turn into downtown Flagstaff.
Just after the road turns hard to the right, turn left (north) on North Humphreys Street. Follow the sign for US 180.

Continue north on North Humphreys Street 0.6 miles, then turn left (west) at the light, again following the sign for US 180.
Follow US 180 from this point for approximately 4 miles to milepost 220. After milepost 220, turn right (east) on the second road on right. This is the paved Fort Valley Road. (The first right is the entrance to the Summit Fire District Station 37.)
Continue on the paved Fort Valley Road approximately 0.1 miles to the first gravel road on the right. This is Forest Road 164B.
Turn right onto the gravel 164B, then immediately right again to the Fort Valley trailhead.
There are very few parking spots at the Fort Valley trailhead. There are plenty of turnoffs and parking spots surrounding the trailhead. You may need to find a spot to park near the trailhead. Please find a spot off the roads. Do not park directly on the paved Fort Valley Road or on the gravel FS 164B.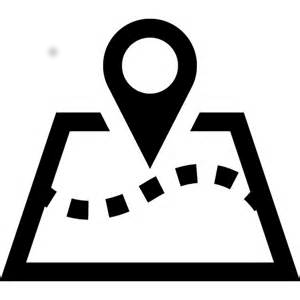 Google Map Directions from the I-17/I-40 Junction

Google Map Placemark
Maps
Click on a maps below to open an equivalent Google map in a separate window.



Route From the Intersection of I-17 and I-40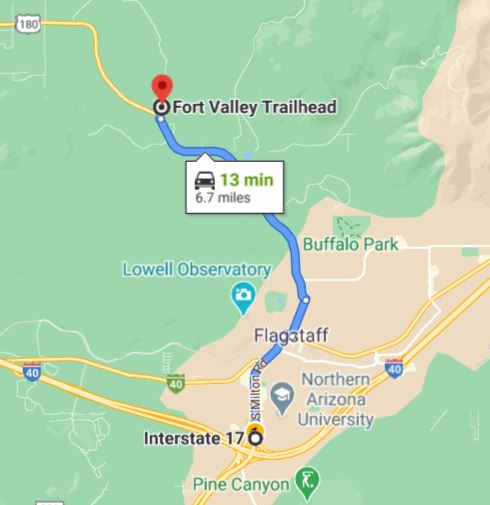 Near Milepost 220 on US 180