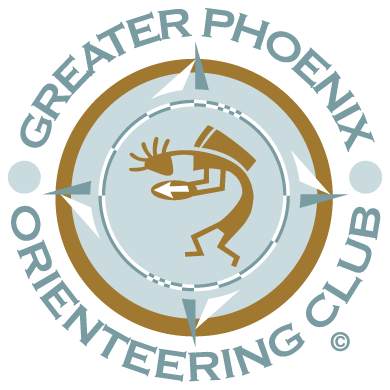 Mesquite Library
4525 Paradise Village Parkway North
Phoenix, AZ 85032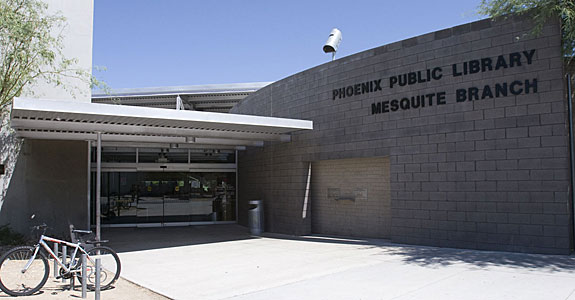 Our friends at the Mesquite Library in Phoenix allow us to use one of their conference rooms for beginner's orienteering classes. The classroom training combined with practice at one of our outdoor events provide beginner's with an excellent opportunity to improve their navigation skills.

Directions
The Mesquite Library is located just north of the Paradise Valley Mall in Phoenix, near the intersection of Cactus Road and Tatum Boulevard.
To get to the Mesquite Library:
On State Route 51 (Piestewa Freeway):

Exit State Route 51 at Cactus Road (exit 10).
Travel east on Cactus Road for 1.2 miles arriving at the left turn lanes for North Paradise Village Parkway West.
Turn north and travel 0.5 miles on North Paradise Village Parkway. The Mesquite Library is on the south side of the street.
Maps
Click on a map below to open an equivalent Google map in a separate window.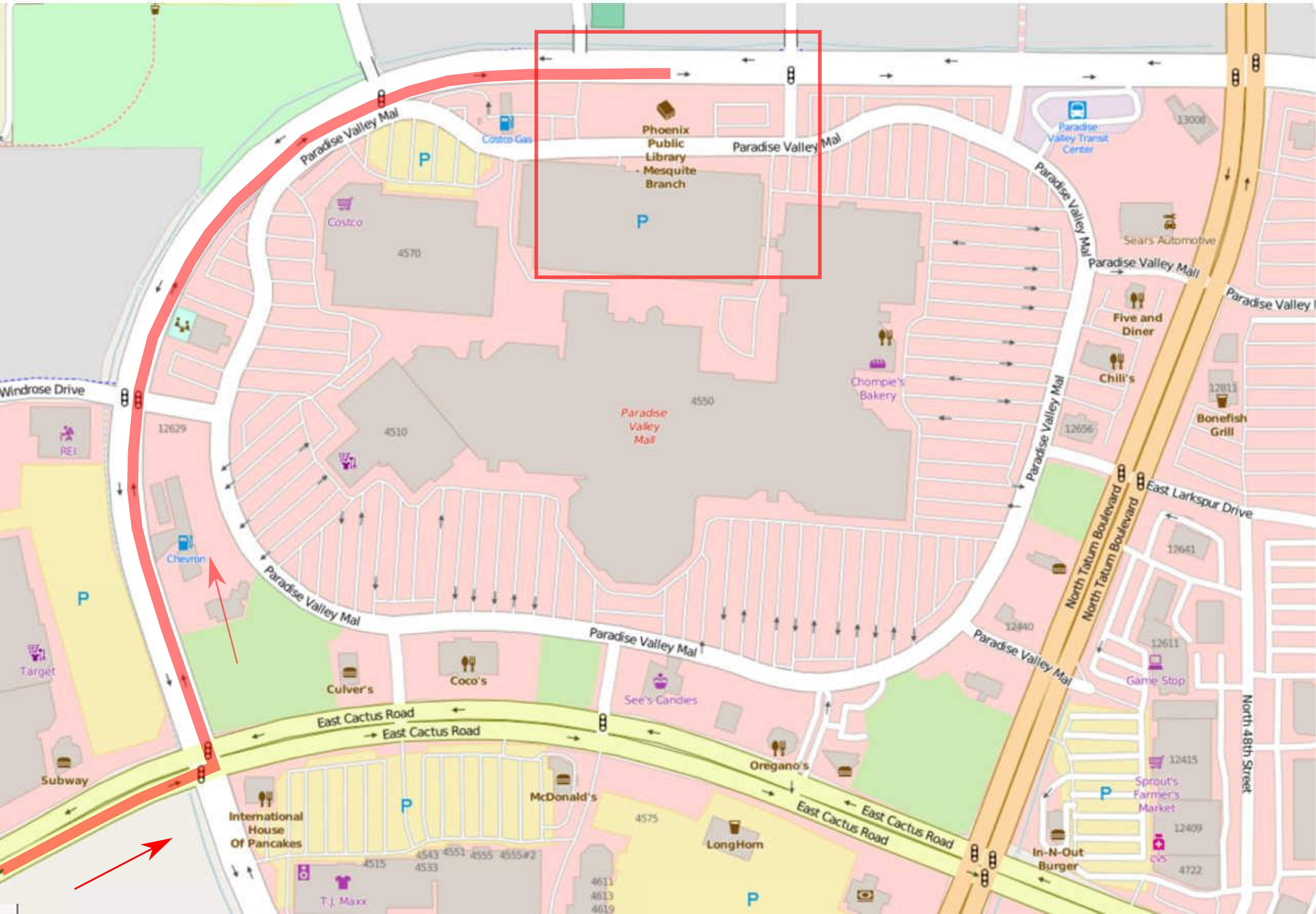 Paradise Valley Mall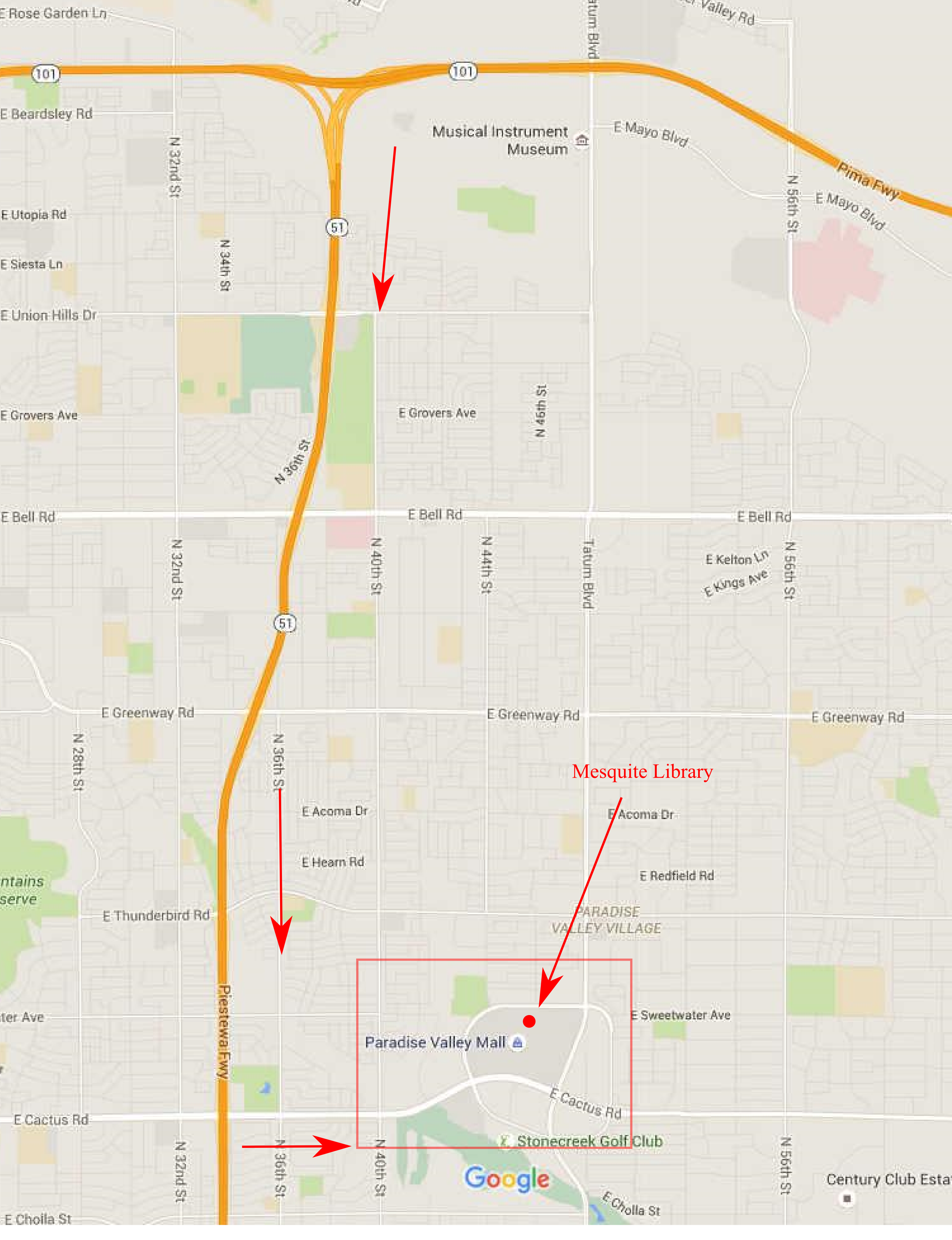 Exit 10, State Route 51, Cactus Road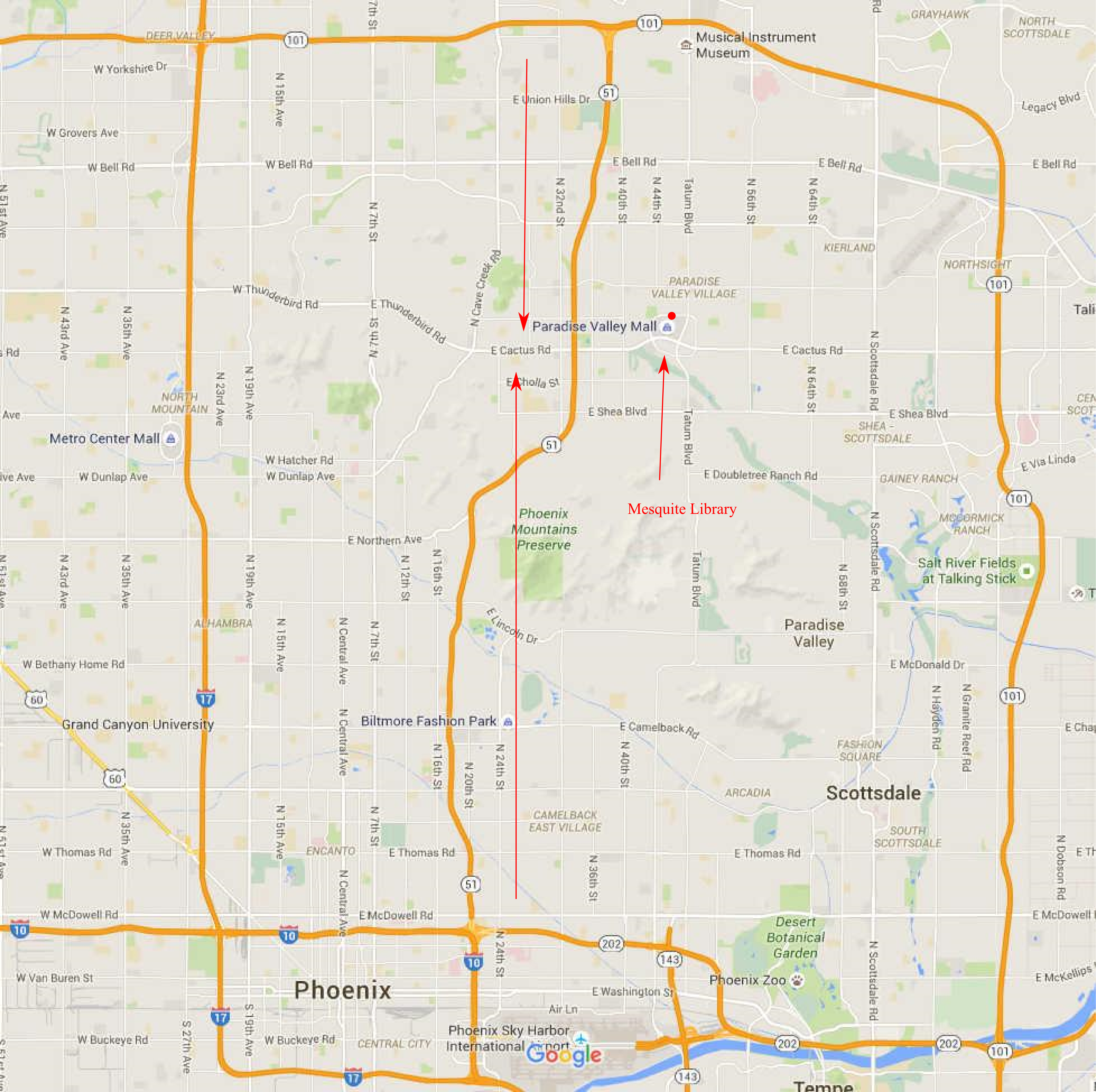 Mesquite Library, 4525 Paradise Village Parkway