Located less than an hour from Central Phoenix, our Needle Rock event site, with rugged terrain and cliffs along the Verde River, includes spectacular scenery. If you haven't visited the Needle Rock area before, we hope you'll join us for some navigation fun in the foothills near Phoenix.
There are two event headquarters for Needle Rock events; the Camp Creek Parking Area and the Needle Rock Recreation Site. The two sites are less than a kilometer apart. The event writeup indicates which site is used as the headquarters for the event.
Directions
The Needle Rock event sites are located in the Tonto National Forest north of Fountain Hills.
To get to the event sites:
From Scottsdale

From the intersection of Scottsdale Road and Dynamite Boulevard, travel east approximately 14 miles on Dynamite and Rio Verde Drive (Dynamite turns into Rio Verde).
At the T- intersection, turn left (north) onto Needle Rock Road.
Continue north on Needle Rock Road for 2.2 miles to the Needle Rock Recreation Site.
Continue north 0.2 miles to the end of the pavement, then further north 0.1 miles on the gravel road to the Camp Creek parking area on the right.
Note: Signs recommend travel on the gravel road is for 4-wheel drive vehicles. We've done all of our work using small passenger cars. If you drive slowly, you should have no problems getting to the Camp Creek parking area in your vehicle.

View Google Map

View Placemark
From Fountain Hills:

From Palisades Boulevard and Fountain Hills Boulevard travel north approximately 9 miles to a stop sign at Forest Road.
Turn left on Forest Road then drive north approximately 2.5 miles to the intersection with Rio Verde drive.
Continue north on Needle Rock Road for 2.2 miles to the Needle Rock Recreation Site.
Continue north 0.2 miles to the end of the pavement, then further north 0.1 miles on the gravel road to the Camp Creek parking area on the right.
Note: Signs recommend travel on the gravel road is for 4-wheel drive vehicles. We've done all of our work using small passenger cars. If you drive slowly, you should have no problems getting to the event site in your vehicle.

View Google Map

View Placemark
Maps
Click on a map below to open an equivalent Google map in a separate window.



Map to Needle Rock Event Sites from Scottsdale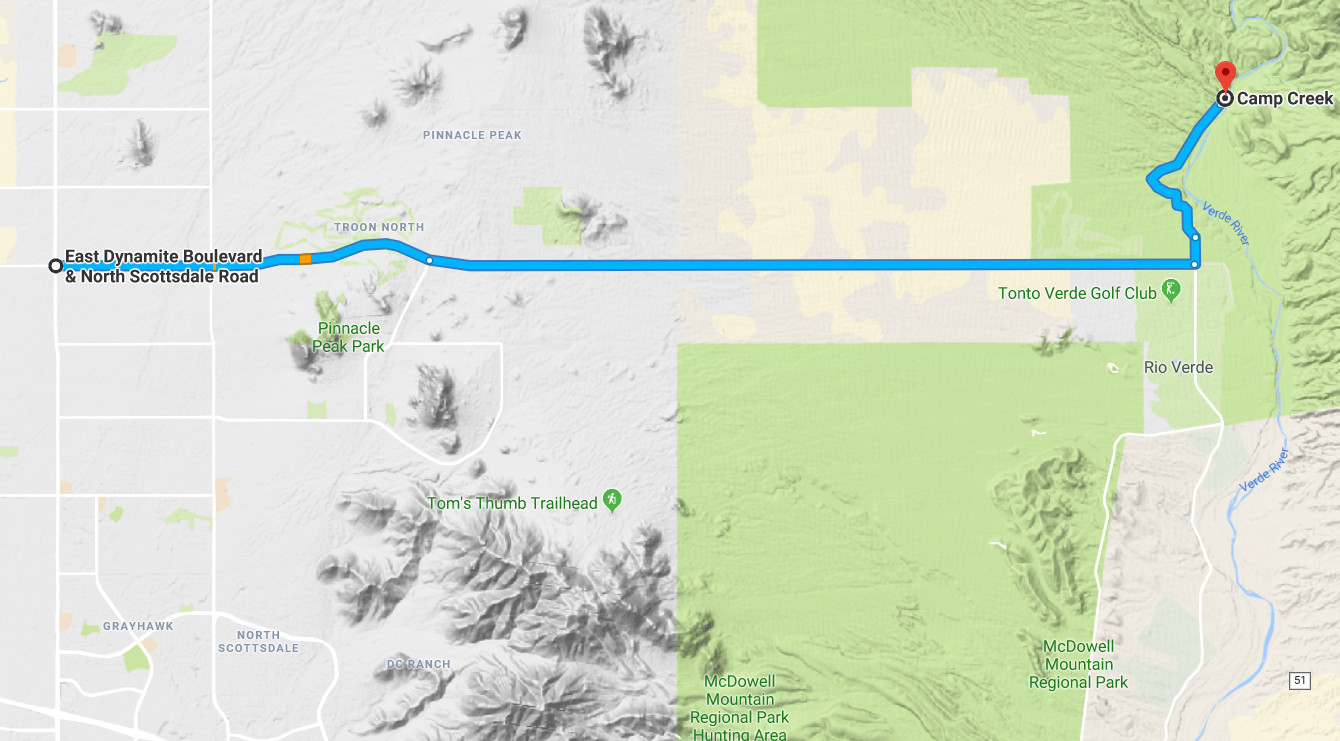 Map to Needle Rock Event Sites from Fountain Hills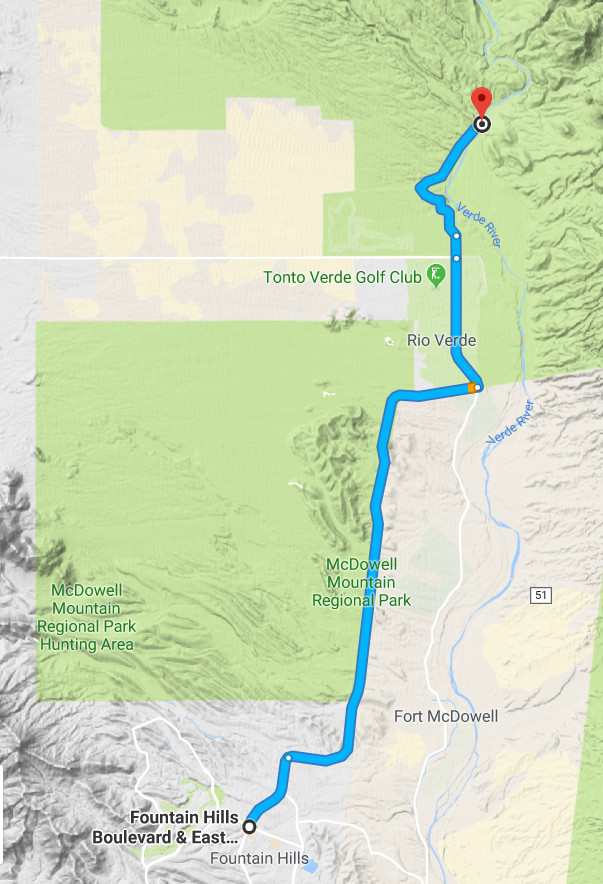 Close-Up of Needle Rock Parking Areas