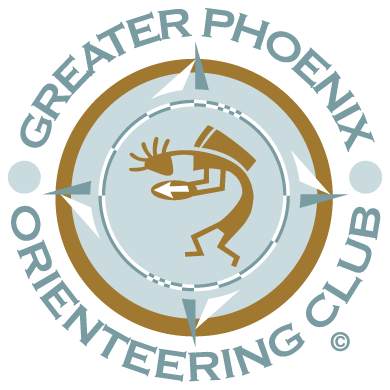 Petrified Forest National Park
Event Headquarters, South Entrance
Located Just Outside the South Entrance to Petrified Forest National Park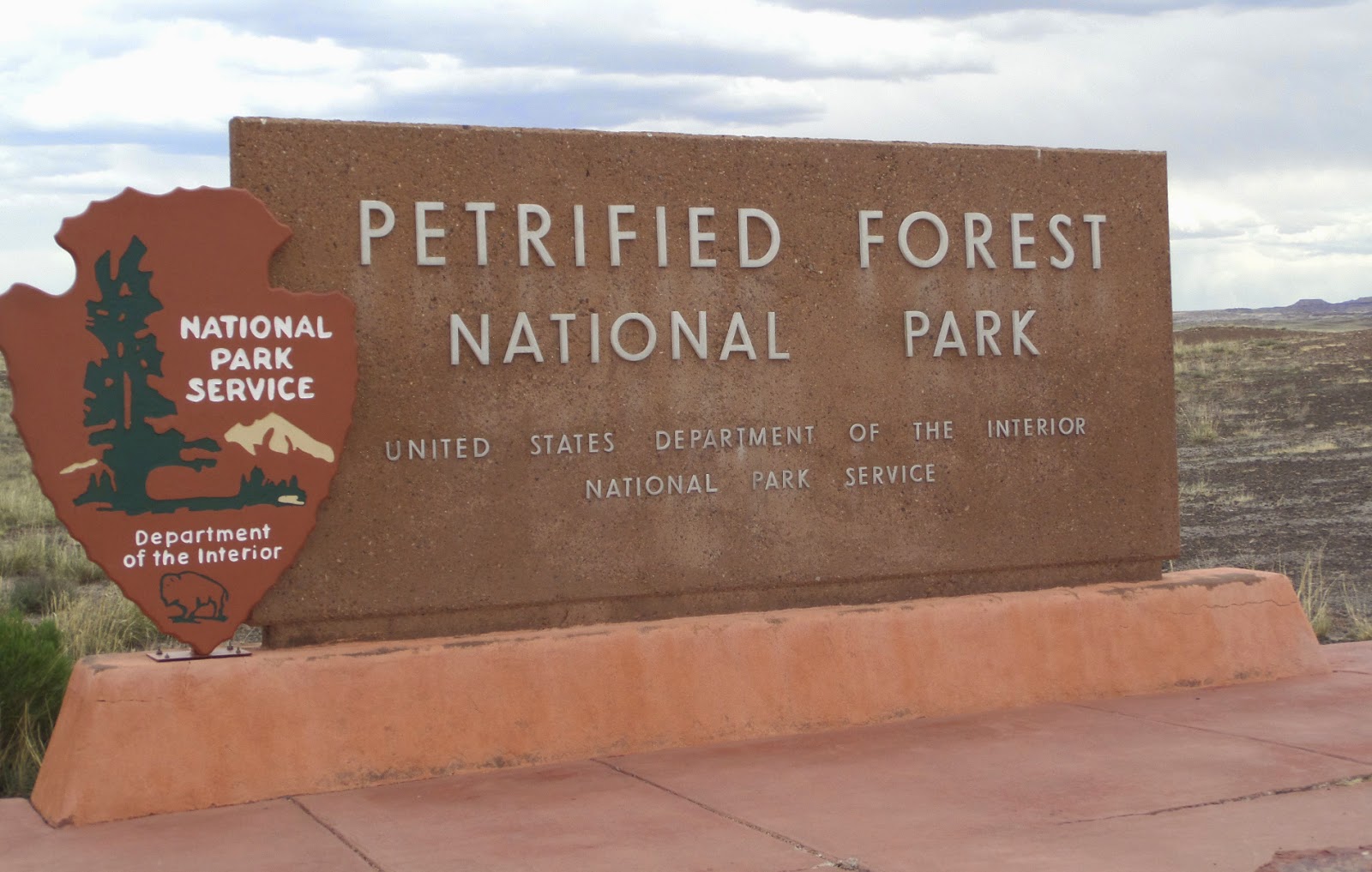 The event headquarters for this year's Petrified Forest events is located outside the south entrance to the park. Due to limited parking inside the park itself, the National Park management has asked us to limit the number of personal vehicles that enter the park. To meet this request, we have placed the event headquarters outside the park. The headquarters are located next to the Crystal Forest Museum and Gift Shop.
Note: The event headquarters are located next to a small camping area. Free camping is available, but water and power is unavailable and the campground is 20 miles from the nearest facilities in Holbrook. We plan to provide portable outhouses from Friday evening through Sunday.
Directions
The south entrance to the Petrified Forest National Park is located about 20 miles southeast of Holbrook on US 180.
From Holbrook, travel south on Apache Avenue (AZ 77) 0.7 miles to the junction with US 180. You will cross railroad tracks and the Little Colorado River on the way.
Turn east on US 180 and travel 17.5 miles to the south entrance to Petrified Forest National Park.
Turn north on the Petrified Forest entrance road and travel 0.1 miles to the event headquarters on the east side of the road.
Maps
Click on a map below to open an equivalent Google map in a separate window.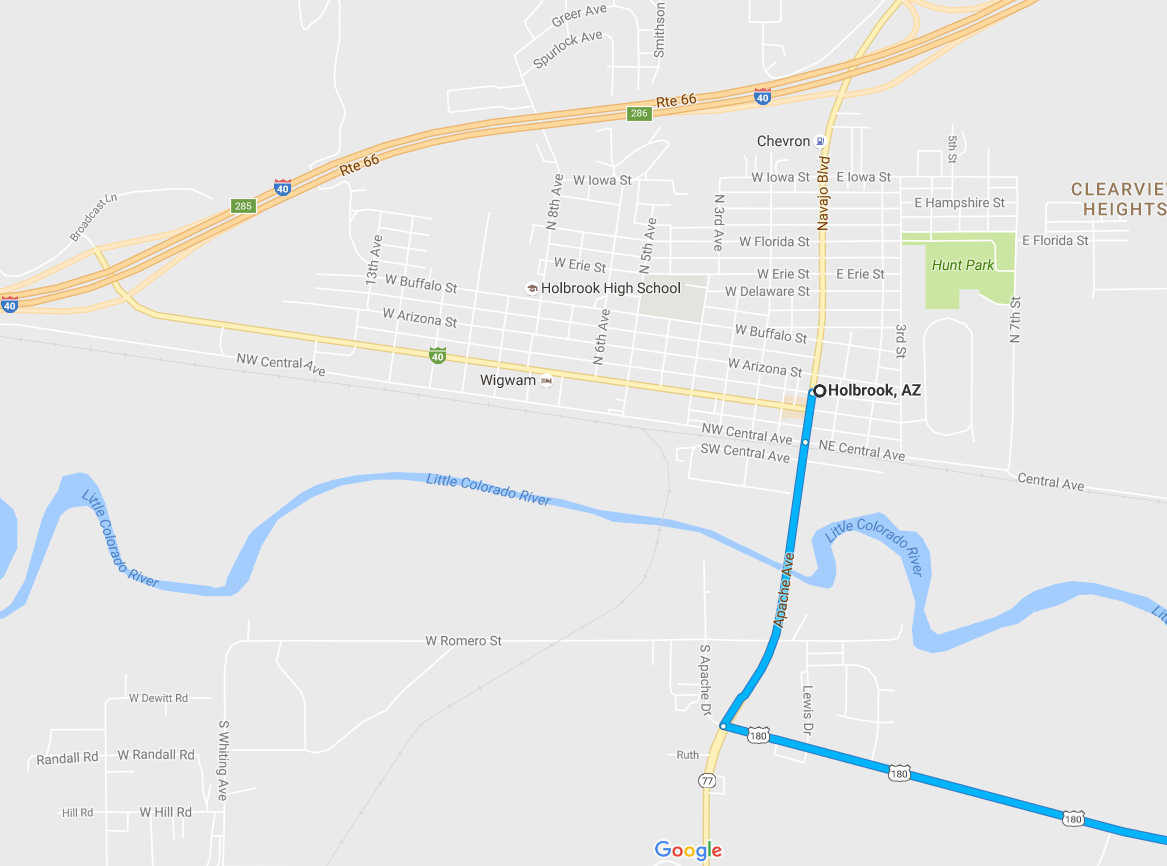 Getting Out of Holbrook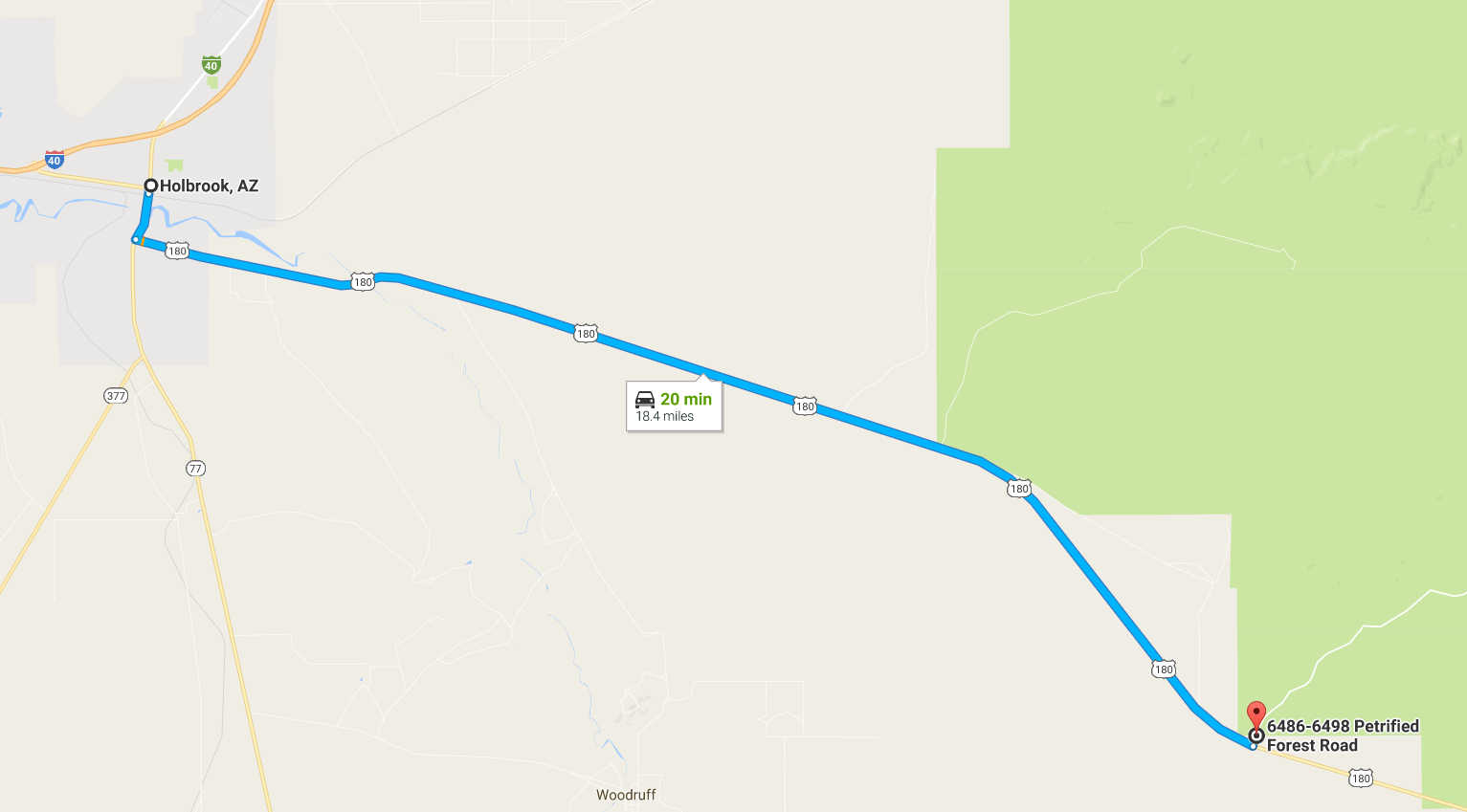 From Holbrook to the South Entrance of Petrified Forest National Park