Barring any last-minute direction from the Forest Service to the contrary, we are planning to hold a "socially distant" orienteering event at Spence Creek in the cool pine forests near Prescott on May 16. A mix-and-match of 4 available classic courses should provide a satisfying day of orienteering for everyone--a great way to get out of the house for a day. There will be three shorter (2.5 - 3 km) "sprint" courses of Yellow/Orange difficulty, with 9 - 10 controls per course. A Motala combined timing score will optionally be offered for these 3 courses. If that isn't enough orienteering, we are also offering a Red (or Green) classic course. Red and Green courses will be printed on a single map; the Green course is just a shorter loop of the Red course, so you can decide which course you want to complete at the "decision" control.
If you were to complete all courses, you would visit 43 controls. Our fastest orienteers would have total course times of ~2.5 hours, while intermediate orienteers might require up to the full event time limit of 5 hours.
To make this event as safe as reasonably possible in the current COVID-19 environment, we will be taking the following measures:
A six foot distance will be maintained between all individuals (or family units) at all times.
Team sizes will be held to 6 people or less.
Controls markers will be "non-contact", that is, no punching. You will need a reliable pen to mark your score card at each control point. See the section on Score Cards
The registration/pay station will be largely self-serve, and we highly recommend bringing exact change to minimize the exchange of money. There will be a Timer on-hand to issue maps and record timing.
There will be a hand-washing station provided on a table adjacent to the registration table. Please wash hands before and after registering/signing waivers/paying/picking up score cards and clue sheets. Please also bring your own hand towel for that purpose.
There will be no water on the courses. We also will NOT be providing our usual complementary snacks and drinks at the Start/Finish area. Bring your own snacks and water for a full day of orienteering. We also will not be providing the port-a-potty
There will be no beginnersí clinic.
Score cards
We will NOT be using the punches on the controls. Instead, you will need to bring 2 reliable pens (primary and a spare) to mark down the code shown on the marker. This will be a Single Letter attached to the marker--ignore the two-letter code printed on the orange-and-white plastic card. Mark this single letter in the box on the score card that corresponds to that control point. Having the correct letters marked down on the score card is our evidence that you visited all of the control points on the course. A sharp point marker pen is probably best, although a broad tip marker pen will work as well. Pencil tips break, and ball point pens are less reliable.
---
Course Summary
| | | | | | |
| --- | --- | --- | --- | --- | --- |
| Course | Distance (km) | Climb (m) | Equiv distance (km) | Winning Time (min) | # of controls |
| Sprint-1 | 2.3 | 50 | 2.8 | 22 | 9 |
| Sprint-2 | 2.1 | 50 | 2.6 | 21 | 9 |
| Sprint-3 | 2.5 | 60 | 3.1 | 25 | 10 |
| Green | 4.5 | 110 | 5.6 | 45 | 12 |
| Red | 5.6 | 150 | 7.1 | 57 | 15 |
Schedule:
Registration/check-in opens at 8:30 AM or earlier.
Courses open ~8:30 AM
Course closes at 1:30 PM. Anyone returning later than 1:40 PM is a Did-Not-Finish on their current course.
Event Fees .
SAVE MONEY by pre-registering for one or more events. Pre-registration closes at 11:59 PM on Wednesday night, May 13. Registration fees increase for on-site registration.
---
Special Gear for a "Socially Distant" event
| | |
| --- | --- |
| Chairs | (minimizing risk of cross contamination) |
| Hand towel for cleaning station | (minimizing risk of cross contamination) |
| 2 reliable pens--a sharp point marker pen is probably best | We will not be using the punch system--Write down the letter you see attached to the control marker on your score card |
| snacks and water sufficient for a full day of orienteering. There will be NO water on any of the courses or at the Start/Finish area | (minimizing risk of cross contamination) |
| exact change for fees (or a check payable to GPHXO) if possible | Trying to use a "one-way" coffee-can payment system to minimize risk of cross contamination |
| Toilet paper, and airtight container to dispose of paper after use. | Porta-potty not being provided |
Primitive Camping
Besides the numerous hotels and campgrounds in the Prescott area, there is limited primitive camping available in designated areas (some are quite close to the Big Juniper and White Rock event sites. See the Prescott National Forest brochure .
Directions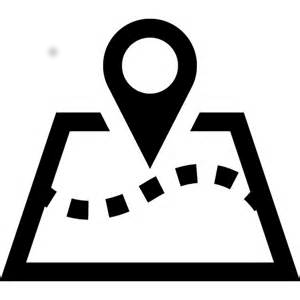 Spence Creek event site.
---
Fees