On Saturday, November 6, 2021, from 9:00 to 10:30 AM, members of the Greater Phoenix Orienteering Club and the City of Phoenix Parks and Recreation Department will present a clinic teaching basic navigation concepts used in orienteering. The clinic is offered outdoors at Buffalo Ridge Park, near the intersection of the Loop 101 and AZ-51 in Phoenix. (see directions). Participants will learn important techniques to navigate with a map and compass. While GPS receivers provide an easy way for people to navigate, conditions sometimes make the GPS units unreliable or unusable (navigating in deep canyons, dead batteries, etc.) Navigation techniques used in orienteering are an invaluable complement to navigating with a GPS receiver.
Additional information concerning our Beginner's Orienteering Training is found here.
NOTE: PRE-REGISTRATION/PRE-PAYMENT is REQUIRED.
(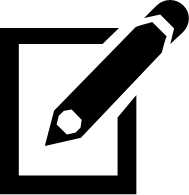 Pre-register (Deadline: Thursday, November 4, 11:59 PM) )
Due to limitations on group sizes, we are reserving participation in the clinic to the first 10 individuals who sign up and pay the registration fee. If you'd like to join us for the clinic, please use the above link above. The techniques you'll learn and practice during the clinic are important tools in navigating in unknown terrain.