On Saturday, June 3, 2023, from 7:00 to 8:30 AM, members of the Greater Phoenix Orienteering Club and the City of Buckeye Parks and Recreation Department will present a clinic teaching basic navigation concepts used in orienteering. The clinic is offered outside at Sundance Park in Buckeye, approximately 30 miles west of downtown Phoenix. (see directions). Participants will learn important techniques to navigate with a map and compass. While GPS receivers provide an easy way for people to navigate, conditions sometimes make the GPS units unreliable or unusable (navigating in deep canyons, dead batteries, etc.) Navigation techniques used in orienteering are an invaluable complement to navigating with a GPS receiver.
Additional information concerning our Beginner's Orienteering Training is found here.
Special Note: Early Start/Finish We realize that starting the clinic at 7:00 AM could seem very early for some. However, for those of us who have lived in the Phoenix area for some time, we know that nice, springtime weather in Phoenix continues into June for those who get up early in the morning. The sun can be oppressively hot already later in the morning in June. By getting started and finished early, we hope to enjoy the morning temperatures while we offer a nice introduction to navigation with a map and compass.
Pre-Registration

---
NOTE: PRE-REGISTRATION/PRE-PAY is REQUIRED.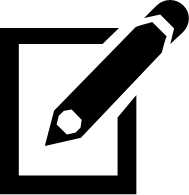 Pre-register (Deadline: Thursday, June 1, 11:59 PM)
(Pre-registration/pre-pay required.)
(Requires City of Buckeye Recreation Login.)
(Search Filter: Type="Outdoor Programming", Location = "Sundance Park".)
(Look for Compass/Navigation 101)
Pre-registration for this event is required to control the size of our clinics. Knowing the number of participants allows us to plan the number of copies of our training materials.