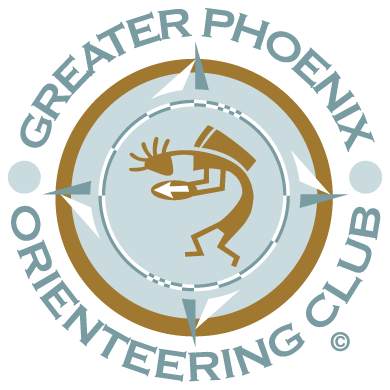 Glendale Community College
Sprints, and Motala
Sunday, September 10, 2023
Glendale Community College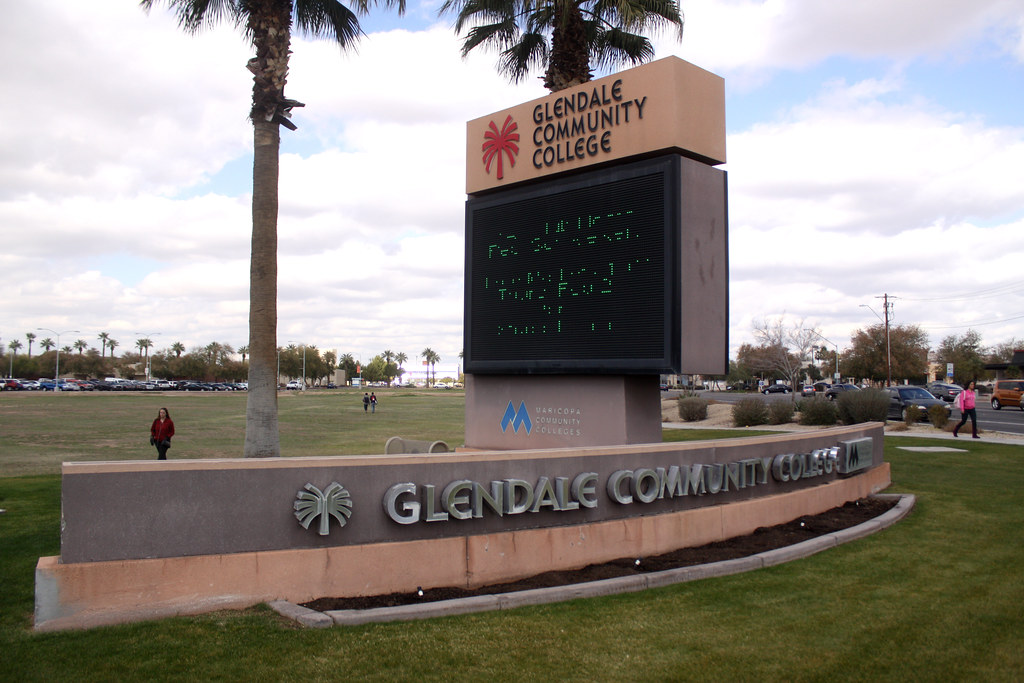 ---
Introduction
Please join us for another early morning of urban orienteering fun, this time on the campus of Glendale Community College. Urban orienteering is one of several disciplines found on local, national, and international orienteering calendars. Each year, Orienteering USA crowns national champions for urban events. We hope you'll condisder joining us for our example of urban orienteering in Glendale, Arizona.
On Sunday, September 10, we'll present three shorter point-to-point (Classic) courses. Participants in the Classic courses can do one, two, or all three courses with breaks in-between each course. For those looking for a larger endurance challenge, you can string all three courses together, without breaks, into a "Motala". (Click here for more information about the Motala.)
Note that the Glendale Community College events begin very early in the morning. First starts are at 6:30 AM. The last time to start a course is 9:00 AM. The courses close at 10:00 AM. For those of you who have lived in the Phoenix area for any length of time, you know that temperatures during the day in early September can be oppressive. However, temperatures in the early morning are bearable before the sun beats down too much on the course. We're starting and finishing early so we can avoid the heat.
---
Pre-Registration
NOTE: Pre-registration/Pre-payment is required. Glendale Community College does not allow us to conduct on-site registration. By pre-registering, you allow us to print the correct number of maps and beginner's guides for the event.
Click

here to pre-register. Deadline: Fri, Sep 8 at 11:59 PM.
---
Cost
Whether you do one, two, or all three spring courses, the cost for the Glendale Community College event is $5 per person.
---
Parental Consent:
Parental Consent Now Required (Click here for more information)
All participants under age 18 are now required to have a signed parental consent form on file with the club. You can complete the form before the event and either scan it and send it to us by e-mail or bring it with you to the event.

---
Schedule:
06:00 AM
Check-in: Sprint Events
Location: Glendale Community College
06:30 AM
Sprint Courses Open
9:00 AM
Last time to start a Sprint course.
10:00 PM
Sprint Courses Close. Participants must complete any of the sprint courses by this time. We will start picking up bags at this time.
---
Details:
Sprints and Motala
Details of our Sprint events are found here.
Details of our Motala are found here.
---
Equipment
It is best if participants can provide their own compass. Suggested models include the Suunto A-30 and the Silva 360 Explorer. Other models are acceptable as long as they have a flat baseplate. We will provide compasses for those who do not have their own.
---
What to bring:
| | |
| --- | --- |
| Compass | You technically don't need a compass to navigate on the campus of a community college. However, for beginners, it's good practice to use the compass from time to time, just to make sure you're doing things correctly. We prefer participants to bring their own compass. This will allow them to practice compass techniques further at home. We will provide compasses to those who are not able to bring their own. |
| Sun screen. | In early September, the sun at 10:00 AM is already blistering. Even though we are starting early in the morning, we suggest you apply sunscreen to avoid burning. |
| Water | There will be water at the start/finish . You may also want to bring your own water bottles or a camelback. |
| Tennis shoes | The sprint courses involve traveling by foot at a community college. There are no vegetation difficulties on the course. You could run in your Sunday dress shoes, slippers, or flip flops if you like. |