NOTE: To see an enlarged view of any picture, click on the picture itself. Hit the [back] button of your browser to return.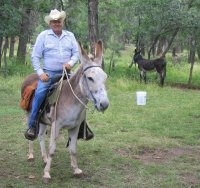 Bob, Navajo, and Jake: Everybody knows Bob and his donkeys.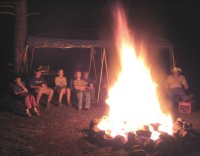 Boys at Campfire: Ryan, TJ, Austin Ringnes, Gavin and Marco enjoy the heat from Bob's camp fire Saturday night.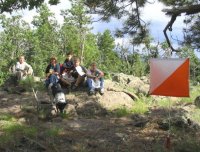 Boys at no 8: Same boys and Anja (the dog) take a break at control no 8.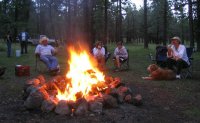 Campfire again.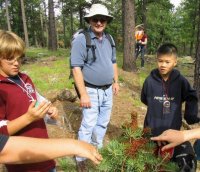 Ladybugs at no 8. The ladybugs looked like pinecones, but close up we realized each little pine tree held thousands of ladybugs.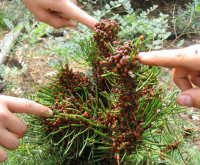 Ladybugs close up.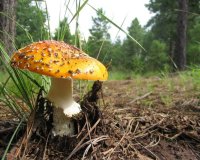 The mushrooms were everywhere. I believe the Vikings ate this one to get psyched for some pillaging.